Tonight the long-awaited finals of this season's Professional Fighters League take place. Will Kayla Harrison continue her undefeated reign? And will the Welterweight title finally come to Sweden? Here's what you need to know. 
We have reached the apotheosis of the 2022 PFL Season. Tonight fighters battle it out for the prized belt and prize money along with all the glory. The card features no less than six championship bouts, as the PFL works on a seasonal basis rather than classical MMA match-making. This means fighters, just like in other league sports, work their way up on the league table by winning fights, and then move on to the playoffs if they have enough points. Once through to the playoffs, they partake in win-or-go-home fights. This makes the PFL unique in the MMA world. 
Tonight's event also features highly-anticipated debuts from rising stars in mixed martial arts. The main event sees undefeated American Kayla Harrison take on Brazilian knockout artist Larissa Pacheco for the PFL Women's Lightweight Championship.
Harrison, weighing in at 154.4 pounds, is aiming for her third-straight win and defence of the PFL Women's Lightweight Championship. Winning will make her the league's first and only three-time champion. She has called out Women Lightweights in both Bellator and the UFC but a cross-over fight is yet to happen. With a win tonight, that fight will be all the more desirable for fans. I think she wins this.
CO-MAIN
The co-main event welcomes England's Brendan Loughnane who meets Bubba "Bad Man" Jenkins of the United States for the PFL Featherweight Championship. Loughnane will compete for the first PFL championship of his career. Our editor saw him live in London earlier this year where he took home a decisive win. The Manchester native has defeated some of the league's best 145-pounders and has shown himself worthy of competing for PFL gold and the million-dollar purse.
Loughnane faces a strong competitor in Bubba Jenkins, who weighed in at 145 pounds. Jenkins is already a highly decorated athlete, especially in the world of grappling where he has held the NCAA Division I wrestling championship. Jenkins might surely try to grapple his way to a PFL title and a million-dollar check, but as Loughnane likes to remind people, he was a wrestler before he was a striker. It is his striking and superb fight IQ that will be his advantage over Jenkins. Nevertheless, as I have pointed out before, Loughnane was carted by his fans on home turf in London, and I got the sense that he relied on it. Jenkins, on the other hand, sees himself as a soldier of Christ, relying on no mere mortal. He seems more serene and collected. I think that will prove decisive and I think Bubba takes it.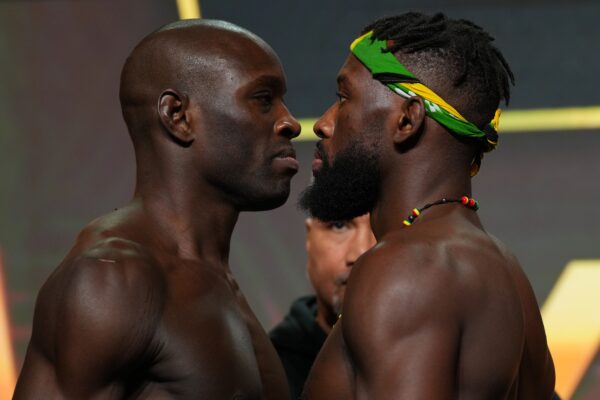 Also on the card is Swedish star Sadibou Sy. Read our full interview with him here and find the full fight card here. 
Don't miss tonight's action! 
Lyssna på det senaste avsnittet av Fighterpodden!