This weekend you can expect one of the most entertaining nights of the year as two belts are on the line: featherweight champ Alexander Volkanovski vs. Chan Sung Jung and bantamweight champ Aljamain Sterling vs. Petr Yan. Scandinavian fans have special treats to look forward to as two hype trains clash with their most formidable opponents yet: The Swedish showstopper Khamzat Chimaev returns to face the second-ranked Gilbert Burns. And earlier on the card, the fellow wrestler and Danish fighter Mark Madsen will meet the veteran Vinc Pichel.
UFC 273 bring this and much more… Here's everything you need to know.
Alexander "The Great" Volkanovski (23-1-0) has successfully defended his belt twice; now it's time for a spectacular style clash in striking. The diligent bonus collector Chan Sung Jung (17-6 -0), better known as The Korean Zombie, gets his second title shot nine years after his TKO loss to José Aldo. Since then, his only two losses were to that Hail Mary-elbow from Yair Rodriguez and getting dominated by Brian Ortega. After the loss to Ortega in 2020, the Korean fought depression and weight gain but rose again in June with a decision win over Dan Ige.
The Korean Zombie was recently promoted to black belt in Brazilian jiu-jitsu and has slick submissions up his sleeve; never forget that twister in his UFC debut or the D'Arce choke that put Dustin Poirier to sleep. But, and here's a big but – not even Brian Ortega could submit the Australian champ despite many attempts. Alexander the Great is undefeated in the UFC with a majestic win streak. The champ was originally scheduled for a trilogy, but Max Holloway pulled out due to an injury. Almost needless to say, Volkanovski is currently the biggest favourite on the card.
BELT UNIFICATION BOUT AND BITTER REMATCH
It's been quite unflattering for Aljamain "Funk Master" Sterling (20-3-0) to appear on lists of the flukiest champions. A year ago, Petr "No Mercy" Yan (16-2-0) did his first title defence, and it looked as if he was about to crush an exhausted Aljo. An illegal knee strike in the fourth round led to Sterling getting gold around his waist; critics say Sterling performed an Oscar-worthy soccer-style dive even Neymar would be proud of. A bitter rivalry was born, and both fighters have claimed to expect an easy night ahead.
While Aljamain Sterling was recovering from a neck injury, Petr Yan fought Cory Sandhagen in October for an interim title. Hadn't it been for that illegal knee, Yan would've had an extensive win streak in the UFC. The odds are clearly in his favour, but Cory Sandhagen thinks it would be foolish of Yan to underestimate Sterling's ground game. Sandhagen himself got caught in a rear-naked choke in the second minute of fighting Sterling.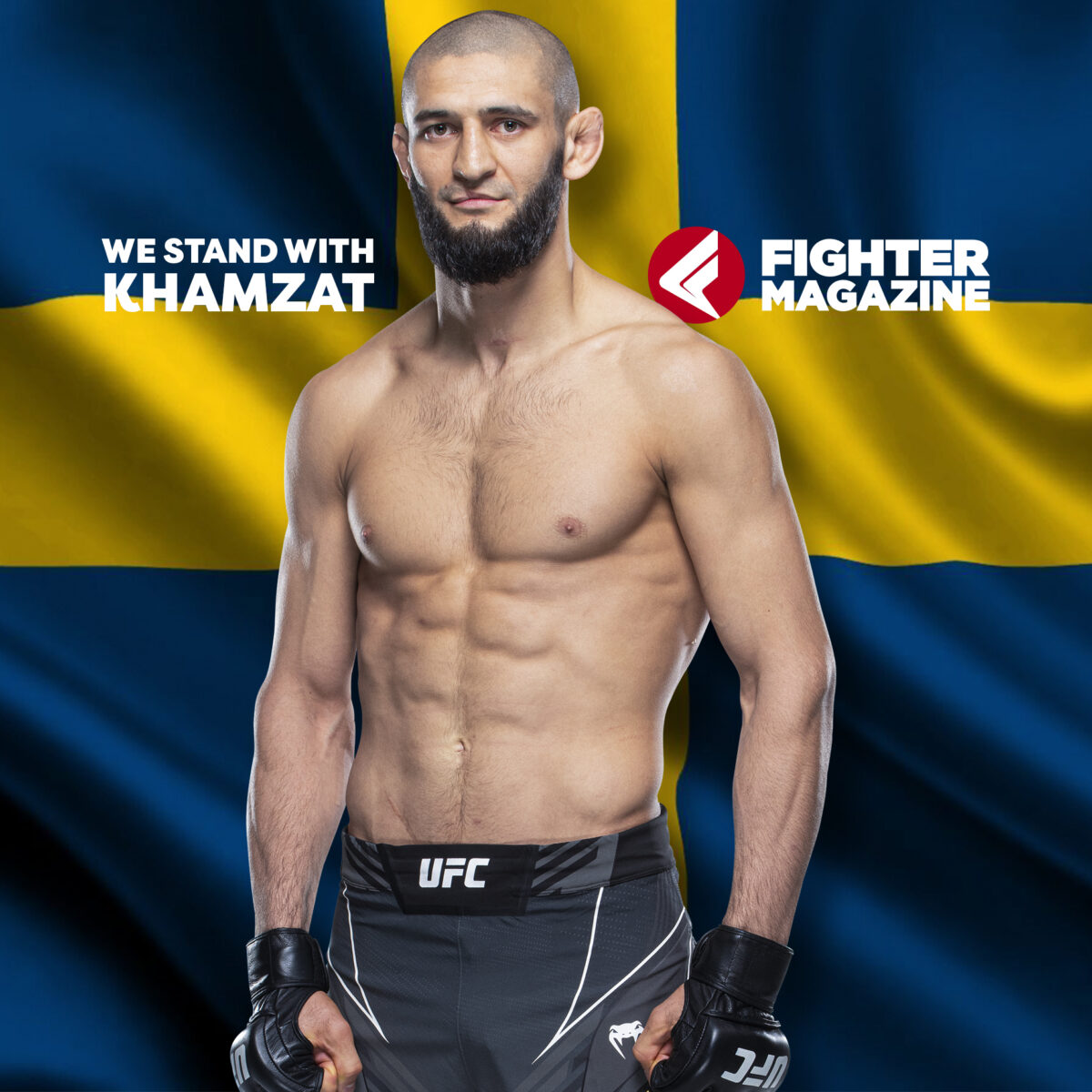 TOUGH TRIALS FOR SCANDINAVIAN WRESTLERS
Scandinavian fans have two special treats to look forward to. The biggest hype train in the UFC is up for his toughest challenge yet. The Swede Khamzat "Borz" Chimaev (10–0) have a perfect record and has steamrolled through the welterweight division, barely taking a punch as he finished John Phillips, Rhys McKee, Gerald Meerschaert and Jingliang Li early in the fights.
The second-ranked Gilbert "Durinho" Burns (20-4-0) has kindly volunteered as a tribute; a loss will not look good on his record. His opponent is huge for the division; Chimaev is ten centimetres taller than Burns. If the Swede pulls out another dominant performance, Dana White will be keen to set up Kamaru Usman's sixth title defence as soon as possible.
The second treat for the Scandinavian fans is on the early prelims. The Danish wrestler Mark "The Olympian" Madsen (11-0-0) is an Olympic silver medalist and still undefeated as a professional fighter, with three UFC fights under his belt. The last time we saw him, he narrowly defeated Clay Guida via split decision. His next opponent is the striker Vinc "From Hell" Pichel (14-2-0), who is celebrating ten years in the promotion. Pichel enters the fight coming off three straight decision wins.
VETERANS WILL TAKE ON THE TALENTS
The decorated grappler Mackenzie Dern (11-2-0) will attempt to bounce back from losing to Marina Rodriguez. She'll face the experienced and athletic Tecia "The Tiny Tornado" Torres (13-5-0), who is in the middle of an impressive career revival where she's lined up three straight wins.
We'll also see UFC:s oldest fighter, Aleksei "The Boa Constrictor" Oleinik (59-16-1), attempt to snap out of three straight losses and chase his 60th (!) win in his career. The Russian grappling genius was scheduled to face the Swedish Ilir Latifi last weekend, but the Swede pulled out due to illness. Jared "The Mountain" Vanderaa steps in with a rather quick turnaround – on February 12th, he suffered a split decision loss to Andrei Arlovski.
The main card will be inaugurated by another talent versus veteran matchup. The TUF winner and former title challenger Kelvin Gastelum (16-8-0) needs a win badly – he has only had his hand raised once in his last six fights. To be fair, his losses are to some of the division's best, and he still holds a spot in the middleweight rankings. He faces the intimidating up-and-comer Dricus "Stillknocks" du Plessis (16-2-0), his two bouts in the UFC were KO's, and all his 16 pro wins are finishes. Gastelum has never been KO'd.
HONORABLE MENTIONS AND FULL FIGHT CARD
The fight card is stacked. On the prelims, you'll enjoy a clash between two top bantamweight contenders: the talented Aspen Ladd (9-2-0) and the tough Raquel "Rocky" Pennington (13-8-0). The matchup between the decorated kickboxer Jairzinho "Bigi Boy" Rozenstruik (12-3-0) and always game Marcin "Tybur" Tybura (22-7-0) – the man fought FOUR times in 2020 – will probably finish sooner than later. The event will take place this weekend in Florida. Click this link to see what day and time the event starts, no matter where you are in the world.
MAIN CARD
Featherweight – Alexander Volkanovski vs. Chan Sung Jung
Bantamweight – Aljamain Sterling vs. Petr Yan
Welterweight – Gilbert Burns vs. Khamzat Chimaev
Strawweight – Mackenzie Dern vs. Tecia Torres
Heavyweight – Aleksei Oleinik vs. Jared Vanderaa
Middleweight – Kelvin Gastelum vs. Dricus du Plessis
Prelims
Bantamweight – Aspen Ladd vs. Raquel Pennington
Welterweight – Ian Garry vs. Darian Weeks
Middleweight – Anthony Hernandez vs. Josh Fremd
Heavyweight – Jairzinho Rozenstruik vs. Marcin Tybura
Early prelims
Welterweight – Mickey Gall vs. Mike Malott
Bantamweight – Julio Arce vs. Daniel Santos
Lightweight – Vinc Pichel vs. Mark Madsen
Strawweight – Piera Rodriguez vs. Kay Hansen
Lyssna på det senaste avsnittet av Fighterpodden!